by Sayoko Numata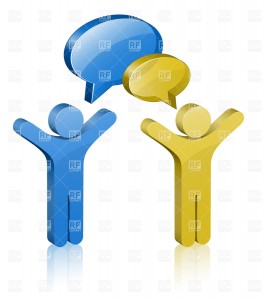 Studying abroad has many important benefits for students.  First, it is possible for students to improve their English skills because studying abroad gives them a chance to use English more than they would in Japan.  They must always speak in English because they cannot speak their mother tongue, so they will be able to raise the level of their English skills.  Furthermore, they can learn native English by spending time with foreign people.  After studying abroad, they will develop their skills.  Second, they can make friends in foreign countries.  With foreign friends, they can not only having a large circle of friends but also learn things about culture and ways of thinking in foreign countries, and they will be surprised at the differences.  They can discover new things and have a wide field of vision by knowing things that differ from their own country.  It is important not only for the present but also the future.  Third, they can grow by studying abroad, especially in a mental sense.  At the beginning of studying abroad, they may be anxious about various problems, but they can develop as a person by daring to face their troubles and overcome them.  Studying abroad gives students a lot of important opportunities, so it is valuable and meaningful for students.
by Airi Miura
Studying abroad is a very good chance for students to experience another culture. First, students can improve their English skills by studying abroad.  For example, they can talk with native speakers every day, so they can improve their listening and speaking. In addition, they can develop their reading skills by reading English newspapers, advertisements, signboards, and so on.  Second, they can learn about another culture.  For example, if they live with local families, they can experience cultures in which people wear shoes inside and eat without chopsticks.  Furthermore, they can know about cultures by joining events and festivals.  It is good for them to go sightseeing to meet all kinds of people, because they can learn about various cultures and atmosphere.  Third, they can communicate with foreign people and make foreign friends. Also, they can keep in touch with their foreign friends after going back home to Japan, so they will keep learning English.  So, students can experience another culture by studying abroad, and this experience will be very useful in their future.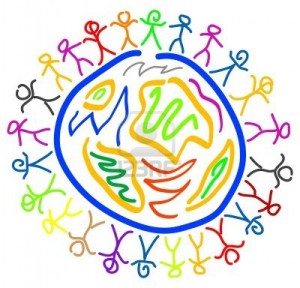 by Mai Kondo
Studying abroad is a very good opportunity for students to study another culture. First, students can learn about a new culture because students participate in a homestay or dormitory program and they can learn differences of culture there, such as food culture, lifestyle, and so on. In addition, they can participate in local festivals, parties, club activities and some other events, and these activities can introduce students to the culture. Also, students can teach their own country's culture to their host family or dormitory students. Second, students can learn to speak English more fluently because they must speak English every day, so they improve their speaking skills. In addition, they listen to English every day, such as TV, in classes, in home or dormitory and some other places, so they also improve their listening skills. While studying abroad, they should not get discouraged if they cannot understand English and they should speak and listen to English with a positive attitude. Finally, students studying abroad can make a lot of friends. They make not only Japanese friends, but also foreign friends. In addition, they improve their English skills if they make foreign friends and this is an important part of studying abroad. For this, they participate in a lot of activities and talk to students studying abroad. In conclusion, Studying abroad can broaden students' outlook remarkably, help them reflect on their life, and improve their English skills. So, as a whole, studying abroad is a very good opportunity for all students.
Sayoko Numata, Airi Miura and Mai Kondo are first-year students in the Dept. of British and American Cultural Studies.