The annual BACS First-Year Speech Contest was held on Thursday, January 17th in room 0705. Judges were Julia Beardwell, Terry Wacholz, along with students Nagisa Sakaguchi (3rd year) and Akane Gonda (4th year) with video by Hajime Uchikawa. Chris Armstrong was the contest master of ceremonies, assisted by Madeline Boulanger and Sophie Muller.
Ten freshmen participated under the theme of "The Voices of Young People in the 21st Century."
Kanami Aoyama, Shogo Ando, Chika Sato, Nanako Doyachi and Keisuke Yasuda earned Participation Prizes.
The Students Choice Award was won by Hikaru Ishikawa.
The 4th and 5th prizes, respectively, went to Saki Kamiya (Overcoming Low Self-Esteem) and Yuna Kasai (Plastic Pollution).

Chukyo University President Yasumura awarded the top 3 prizes of 30,000 yen, 20,000 yen and 10,000 yen book vouchers to Takumi Matsuo (3rd – (Vulnerable Youth), Hikaru Ishikawa (2nd – Gender Stereotypes) and Yuki Fujihashi (1st Prize – Lifestyle Diseases)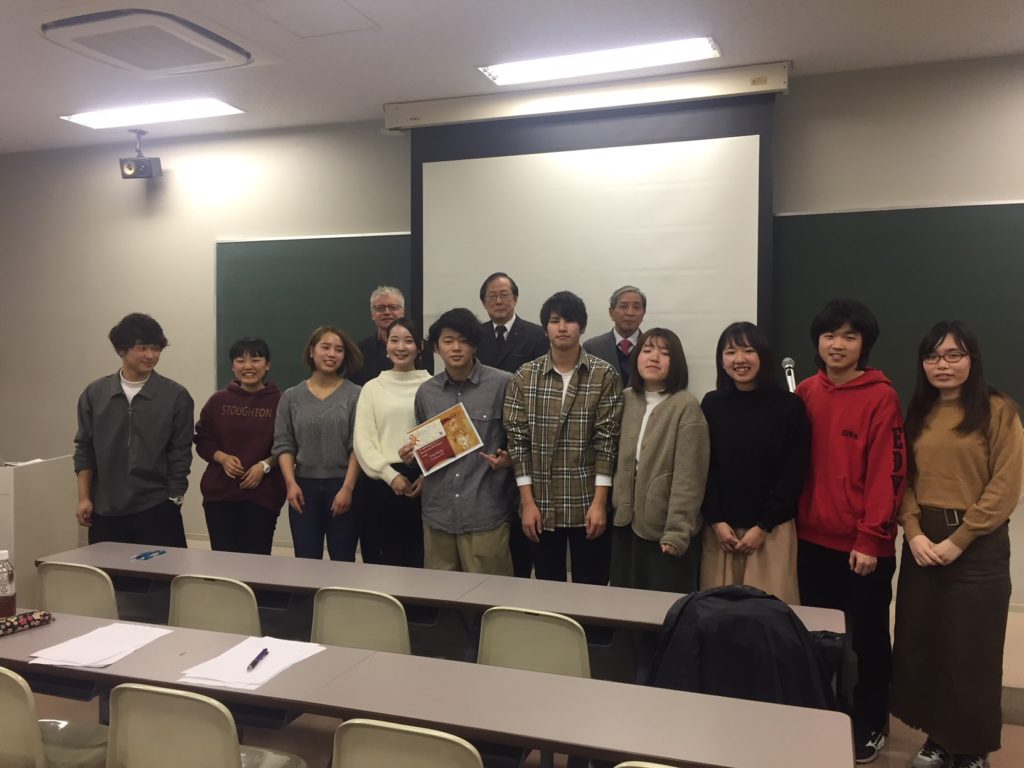 One audience member remarked that this was the best organized contest with the best quality speeches ever. Special thanks to the Academic Writing, Oral Communication and Presentation teachers for preparing the students to succeed. Let's all work together to make the Chukyo First Year Speech Contest even better next year.